Page précedente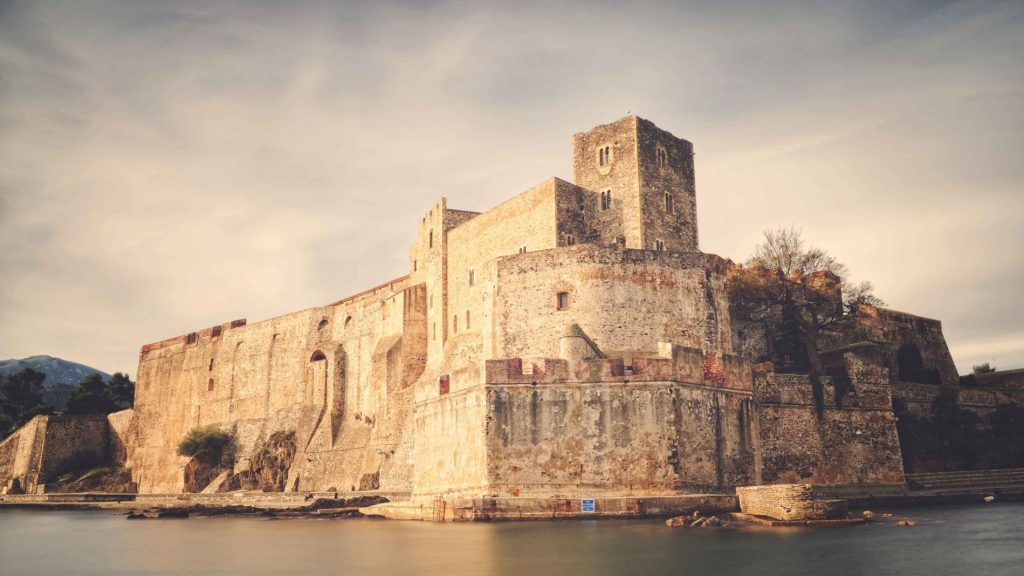 Royal Castle of Collioure
Château royal de Collioure
Quai de l'Amirauté 66190 Collioure
The Royal Castle of Collioure is without context the heart of Collioure : it is, in any case, one of its main symbols, and a testimony to the medieval roots of the city . Undoubtedly, one of the essentials to see during your camping trip near Collioure , between the sea and the mountains.
The Royal Castle of Collioure, a historical monument of France
This residence of kings was erected in the 7th century , then rebuilt for 68 years, between 1276 and 1344, to serve as a court for the Kings of Majorca. It is therefore with good reason that the Château was classified as a Historic Monument in 1922. But, we will only be able to tell you as much as you can see with your eyes. Enter the castle, this residence of the kings of yesteryear. Its historic charm and the symbolic value with which each wall is charged are well worth the trip to the heart of Collioure. Indeed, it is the last medieval castle in France , after that of Vincennes. We therefore have here one of the last witnesses of the Middle Ages, of its Lords, of its Templars, of its wars and of its politics.
And if you have the same passion as us for this part of our country's history, you will not fail to fill yourself with emotion when you enter this place steeped in history. Imagine that the wall you are touching witnessed the oath of a Templar preparing for an expedition to Jerusalem, that this colonnade may have sheltered a conspiracy, that a King of France dined at this table and that on this other table, a map of war has been deployed under the tense gaze of serious medieval lords…
The Royal Castle of Collioure, a charm still so present
This masterpiece of the past remains even more romantic today, advancing its walls into the sea as if these architects of nearly a thousand years ago already wanted to lay down the precursory signs of what their profession would be today. . Above all, you will have to go to the dungeon. The view from up there is incomparable , and of course, it is in the heights that the imagination is most fertile. You can imagine how many arrows were fired from up there.
Ultimately, the royal castle of Collioure is the residence of the ancient kings of France, those who gave substance to our history books, from the kings of Majorca to Louis XIV. If you want to go sightseeing in the footsteps of the History of the Fatherland, the royal castle of Collioure is perhaps the first place to visit.
To go further in your visit to Collioure and its remarkable heritage, do not miss a stop in the superb Church of Notre-Dame-des-Anges de Collioure .