Page précedente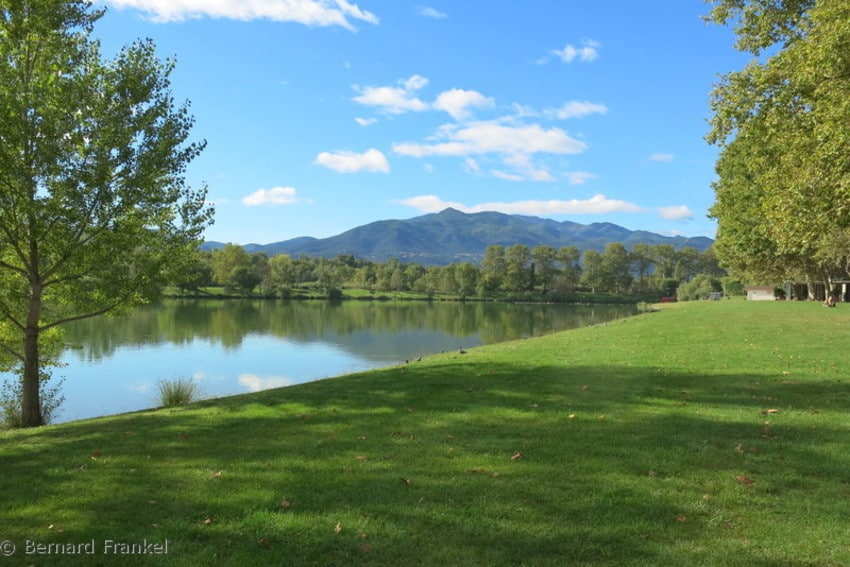 Lake Saint-Jean-Pla-de-Corts
Lac Saint-Jean-Pla-de-Corts
66490 Saint-Jean-Pla-de-Corts
A stay at the campsite in St Jean pla de Corts rich in leisure
Are you looking for a little corner of greenery to recharge your batteries during a stay at the campsite in the Pyrénées Orientales (66) ? Treat yourself to family holidays in the heart of Languedoc-Roussillon . Located between Céret and Le Boulou (known for its thermal baths ), Saint-Jean-Pla-de-Corts is a village with a picturesque setting. In particular, it is home to a body of water bordered by lush vegetation . This tourist site is located at the foot of the Canigou mountains . It stands out with its dreamy decor. The place is therefore ideal for enjoying moments of escape.
Activities to do at Lake Saint-Jean-Pla-de-Corts
During your stay at the campsite in Saint Jean pla de Corts , enjoy a unique experience during your getaway to Lake Saint-Jean-Pla-de-Corts . Let yourself be tempted by a wide choice of nautical activities to detach yourself from your daily life.
From spring, young and old alike can learn about waterskiing . Instructors are on hand to teach you the basics of this sport. Whatever your level, enjoy incomparable sliding sensations.
If you are not keen on thrills, board a pedal boat or a small motor boat . Take a breath of fresh air and admire the beauty of the landscape during a walk on Lake Saint-Jean-Pla-de-Corts .
During the summer season, swimming is one of the key activities. Toddlers are not left out, as they can wade along the shores of Lake Saint-Jean-Pla-de-Corts. In addition, inflatable games on the water are also available to them.
The area around the lake is also ideal for outdoor games. Courses have been specially installed there to entertain adventure enthusiasts. Children from 3 to 7 years old can climb trees , fly over the lake on a zip line .
Where to stay at the campsite in St Jean Pla de Corts to enjoy the lake?
For your escapade in the region, the campsite near the lake of Saint-Jean-Pla-de-Corts offers you a unique stay. Indeed, the 3-star campsite La Vallée has a wide variety of equipped mobile homes. A heated swimming pool is located in the heart of the property. You can cool off in the water or relax on a deckchair. Other activities such as volleyball , basketball , board games or aquagym are also available.
Whatever your favorite entertainment, you won't be bored during your visit to Saint-Jean-Pla de-Corts!